Angels of the North Sing at Sage Gateshead
Over 400 young children from North East school choirs and Bommel Musical Theatre came together to perform in a breathtaking concert at Sage Gateshead this week, in the tenth Angels of the North concert.

Stephane Bommel, Event Producer / Conductor said: "Over the years, this concert has enabled nearly 5,000 children to experience the opportunity to perform in the largest hall in the beautiful surroundings of Sage Gateshead. Our music is specially selected to create a diverse musical repertoire all with the intention to introduce children to the widest possible spectrum of music. By providing a diverse range of musical styles children will learn, enjoy, and gain a fuller understanding of music and what it means to sing together."

The concert, sponsored by the leading umbrella charity, Angels of the North aims to inspire the next generation and opened with a welcoming speech from Dr Hari Shukla CBE, chairman of the board for Angels of the North and award-winning equality campaigner and humanitarian.

Dr Hari Shukla said: "I would very much like to thank all the participating children from schools in the North-East together with the members of the Bommel Musical Theatre Arts for all their hard work which resulted in a wonderful concert. Special thanks must go to parents and teachers who have supported the participating children over many weeks of preparation for this evening's performance."

Anna Eyres, Head of Conferences & Events, said: "We really enjoy working with Angels of the North who have now held ten of their events with us, bringing together the skillset of our in-house conference & events team together with the passion and talent that is brought in from those behind Angels of the North."
Debbie Clarke, Music Leader at Denbigh Community Primary School, said: "It was amazing to see our children rise to the challenge and blossom on stage. I am truly grateful to have been part of this amazing production."
Angels of the North is a Registered Charity, the largest umbrella charity in the North East of England, that aims to advance the common good through mobilising and equipping individuals and groups for voluntary action and charitable giving. One of the pupils said about the event: "My dream came true! I always wanted to perform on a big stage!'
NEW SPRING SEASON OF JAZZ ANNOUNCED AT SAGE GATESHEAD
A Spring season of top acts and emerging artists from the jazz, soul and funk world has been announced by Sage Gateshead today.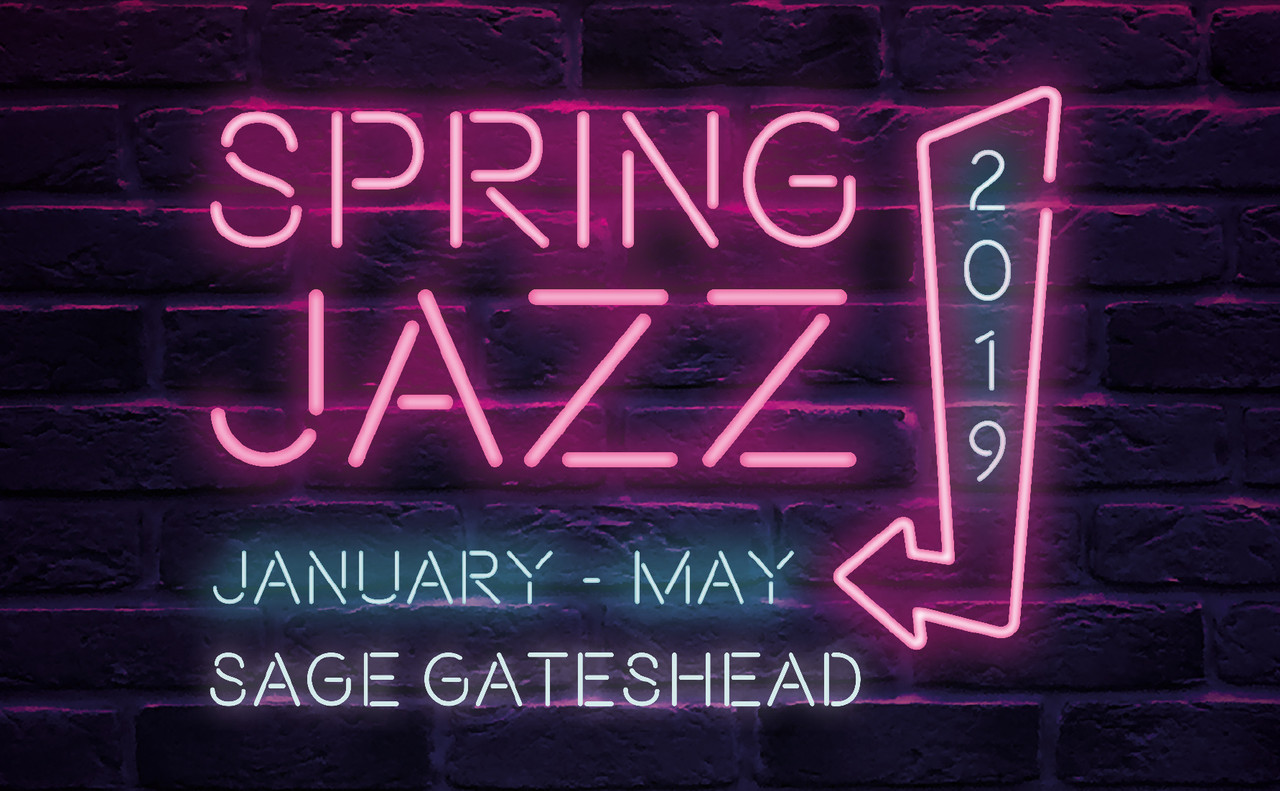 The Comet is Coming, Booker T. Jones and Ronnie Scott's All Stars are among the highlights for Spring 2019.
Sage Gateshead's New Year New Artist Festival in January will showcase some exciting, new generation artists including Vels Trio and the math rock and electronic sounds of Slow Loris and Purpleshirt. April 1 will see the first North East visit for Mercury Prize nominated, cosmic-psychedelic jazz trio The Comet is Coming. And in May the pioneering Gondwana records label (home to GoGo Penguin and Portico Quartet) celebrates 10 years with a special one-nighter featuring first visits by Mammal Hands, Matthew Halsall & The Gondwana Orchestra, Noya Rayo and more.
Fans of boundary crossing, contemporary jazz/classical will enjoy ECM recording artist Tigran Hamasyan's sensational solo piano and choral concert on January 26, with special guests Voices of Hope choir. March 3 will see Trumpet player/composer Laura Jurd and guests the Ligeti Quartet, Dinosaur, Heida Mobeck and Anja Lauvdal in a celebration of new sounds. This dynamic 14-piece ensemble will be made up of world-class improvisers and contemporary music-makers from Norway and the UK.
Also from Norway is spellbinding composer and tuba player Daniel Herskedal, appearing on March 23, promoting his third album Voyage on Edition Records. Following his recently released solo album, two-time Grammy-winning pianist and founding member of Snarky Puppy, Bill Laurance, will perform on April 6.
The legendary Booker T.Jones makes a welcome return to delight funk and soul fans on February 26. And The Cinematic Orchestra will also return to Sage One in the Spring with full details to be announced early in the New Year.
Mark Nightingale and his Strictly Smokin' Big Band perform on February 23 and on April 26 the Ronnie Scott's All Stars will perform their 60th Anniversary Concert. Direct from London's world-famous jazz club, combining world class live jazz alongside rare archive photos and video footage, the band will take the audience on a guided, musical tour of what has now become a music institution.
The season is part of a refreshed approach to programming jazz at Sage Gateshead, which will see a broader year-round programme and a new, fixed-date slot for the Gateshead International Jazz Festival. The annual festival will be relaunched on the third full weekend of March (20-22) in 2020 after taking a break next year.
Tamsin Austin, Director of Performance Programme at Sage Gateshead, said: "We are very excited about entering a new era for jazz at Sage Gateshead. We are currently focusing on delivering a broader, year-round programme to grow our audiences.
"We have a fantastic Spring season of performances from across a range of jazz/cross over genres and at the same time we are working hard on refreshing our annual festival so that we can strengthen the offer at Sage Gateshead for the long term."
For more information on jazz at Sage Gateshead or to book tickets visit www.sagegateshead.com
18January – Vels Trio + Slow Loris + Purple Shirt
26 January – Tigran including special guests Voices of Hope
26 February – Booker T. Jones
3 March – Laura Jurd & guests ft. the Ligeti Quartet, Dinosaur, Heidi Mobeck & Anja Lauval
23 March – Daniel Herskedal
Spring - The Cinematic Orchestra (full details to be announced in the New Year).
1 April – The Comet is Coming
6 April – Bill Laurance
26 April – Ronnie Scott's All Stars
3 May – Gondwana Records 10: Mammal Hands, Matthew Halsall & Gondwana Orch, Noya Rao, Caoilfhionn Rose and Hania Rani
For further information, interviews or images please contact:
Emily Taylor, PR and Communications Manager, Sage Gateshead
E. emily.taylor@sagegateshead.com T. 0191 443 4617 number M. 07793 762 879

Gaynor Ellis, PR and Communications Manager, Sage Gateshead
E. gaynor.ellis@sagegateshead.com T. 0191 443 4690
Notes to editors:
Sage Gateshead is an international music centre and renowned conference and event venue located in the North East of England. It is for artists, for audiences and for the North.
Every year it welcomes more than two million visitors. More than 400 concerts featuring all kinds of local, regional and international music, take place all year round. Music-making and learning activity takes place not only in the building but across the region, with 190,000 people of all ages taking part in over 10,000 music classes and workshops.
The iconic building, designed by renowned architects Foster + Partners, is home to Royal Northern Sinfonia and is a place where emerging artists are nurtured through dedicated programmes and festivals.
As a charity, the support it receives helps to ensure everyone in the community can experience the joys of music.